Receptions and Special Events
Within the historical Park of the Castello di Grotti are the ancient outbuildings that were once used for the Estate's agricultural functions - such as olive oil harvesting (the Oliviera); lemon plants sheltering (Limonaia); wine grapes' selection and wine-making (Tinaia).
All of these typical buildings have now been tranformed into heritage sites that, while still retaining their original "aura", may be used as venues for different kinds of activities (social gatherings and receptions; workshops; professional meetings etc.). Participants may also enjoy the tree-shaded areas that surround the buildings.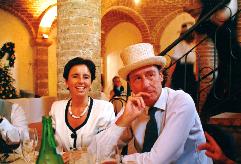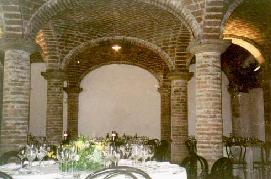 Request more information on special events at Grotti Castle.
Facilities
Oliviera: stone-building with entrance facing the Castle's medieval towers. Large hall built around two major 18th century pillars; exposed beams throughout; 9 windows overlooking the landscapes of Siena (North); the Chianti area (North-East) and the Crete (South-East). The space may host up to 120 persons. Toilet facilities on the ground floor.
Below are the two facilities next to Villa Ballati that may be rented jointly.
Limonaia: large hall on ground-floor opening onto the park's garden, flooded with light through olive foliage; stone and brick floors. Entrance both from the garden and the adjoining Tinaia. Hosts up to 120 persons; toilet facilities.
Tinaia: hall with typical brick vaulted ceilings resting on twenty brick and stone pillars. Entrance from the garden of Villa Ballati and through the Limonaia. Hosts up to 100 persons; heating and toilet facilities.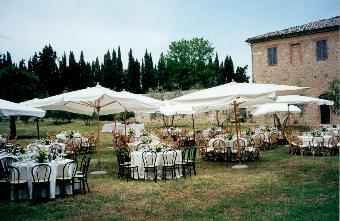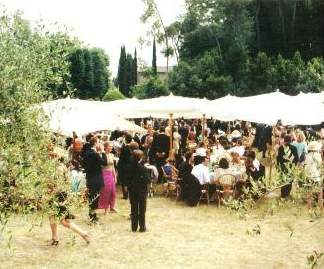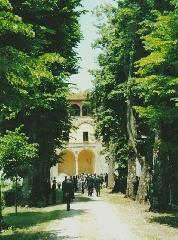 Parking:Two large areas (approx.150 cars) are available outside the park's boundaries.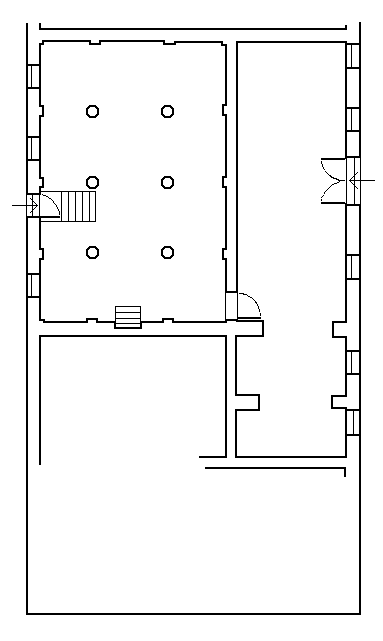 info about Receptions